FPISA Boss Commends Oyo Govt. Over US Trip
Published: August 10, 2012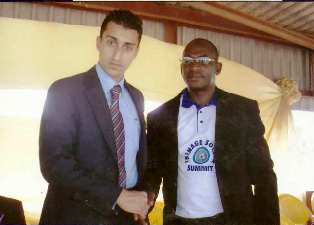 As the Oyo State Academicals team departed to the United States of America to represent Nigeria at an Under–17 Youth competition holding in South Carolina, the CEO of Ibadan based Frenage-Progression International Soccer Academy (FPISA) Oluwole Ololade has Commended Oyo Government for financing the trip.
FPISA boss who disclosed this in Ibadan in a press release issued and made available to the sporting press noted that the development is an indication of a better future for the round leather game in the Pace-setter State.
Ololade stated that the development has revealed Ajimobi led government's genuine love for sports and youth capacity building which is a good source of encouragement to us who are investing in the sports sector in the state.
FPISA expressed its happiness that Oyo government made good their pledge of sponsoring Oyo's victorious team who earned a slot to represented the country in a US Youth Tourney after winning the last National Academicals Football Tourney.
''We are happy because we watched the boys in the final of the NASCOM Football finals and saw how promising they are which spurred us to give 3 of them full scholarship into our academy. I'm sure they would make the State and Nigeria as whole proud in the US tourney.
''Our sole aim of locating our academy in Oyo State is to provide the youths with the basic football education, equipment and opportunity for growing their talents and Oyo government had been a good partner by providing an enabling environment which would soon make the state a Mecca of football,'' the release read.
Akanbi Agiri