JOEL OBI Returns To Full Training
Published: August 12, 2012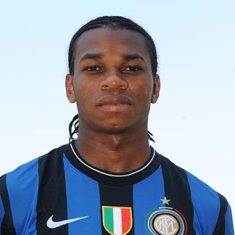 According to fcinternews.it, Nigeria midfielder Joel Obi is expected to return on Monday afternoon to full training with the rest of his teammates at Inter Milan.
It would be recalled that Obi missed Inter's final match of the season with Lazio due to a muscle injury. His rehabilitation went according to plan, and he could be available for selection to coach Andrea Stramaccioni in the next couple of weeks.
The Super Eagle took time off to spend the weekend in the Italian city Gallipoli (Lecce). When the player was noticed at the beach, autograph seekers approached him for photographs.
Joel Obi has 37 games under his belt in the Italian championship. He made his Serie A debut against Cagliari on October 17, 2010.