Agent: ABDULWAHEED AFOLABI Was Not Allowed To Defend Himself
Published: August 14, 2012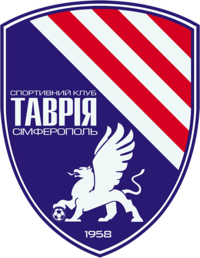 Dmitri Selyuk, the agent of Nigerian footballer Abdulwaheed Afolabi, who has been suspended from playing football for the next six months, has spoken to Russian media on the banning of his client by the DC of the Ukrainian Premier League.
Selyuk stated that the Disciplinary Committee failed to hear Afolabi's side of the story. Thus, there were procedural violations when judgement was passed, which has made their actions invalid.
'' The case Afolabi - disciplinary committee of the Premier League was a violation, as the footballer was not given an opportunity to defend himself, and in some way to explain his actions.
''They are well aware that I am a representative of the player, and therefore can easily contact me. Everything was done covertly, and we did not even know that this issue will be considered,'' Seyluk was quoted as saying by championat.com.
Going further, Selyuk revealed that documents have been sent to Fifa to prove the innocence of Abdulwaheed Afolabi. The Nigerian forward was on monthly wages of $10,000 dollars at Tavriya.
Latest News