TAYE TAIWO: It Is Important To Beat Borussia Dortmund
Published: August 18, 2012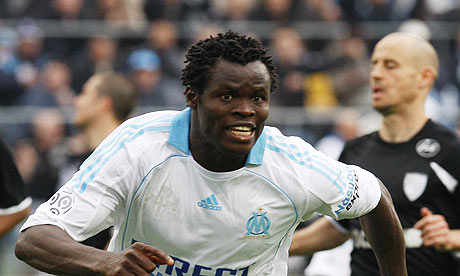 Taye Taiwo has told the official website of Dynamo Kiev the differences in training between the club and AC Milan, and also shared expectations of Champions League matches.
''The difference is significant, because the Ukrainian championship started long ago, and the Italian championship will not begin until next week. In AC Milan for three days before the match we have no serious training.
''In Kiev, we do more with the ball, but that's okay, because each country has its own characteristics in the training process. It's always difficult for a big club. Smaller teams tend to play against you at maximum capacity. I, in turn, try to go all out in training, because I want to help our team to achieve results,'' Taiwo was quoted as saying by Dynamo Kiev's official website.
Dynamo Kiev must overcome German champions Borussia Dortmund in two legs to progress to the group stage of the UEFA Champions League. The games are vital to Taiwo and his teammates.
Taiwo said: ''For all of us it is very important to beat the German team and get into the Champions League group stage. Much in the upcoming match will depend on Yuri Pavlovich Semin and his decisions in the game with Vorskla. Some of the players will be on the field from the first minute, and someone will give the coach a little rest, because we play through the third day, and it is not easy. Also do not forget that soon we will have one of the key matches of the Ukrainian championship with "Shakhtar". But first, "Vorskla", and then everything else.''
Dynamo Kiev lost on Saturday in the sixth round of matches in the Premier League to Vorskla (0-1). Taiwo played his third game in the championship.