Werder Bremen Cool Their Interest In JOSEPH AKPALA
Published: August 20, 2012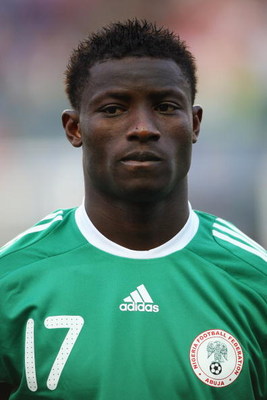 Skysports understands that Werder Bremen's interest in Club Brugge forward Joseph Akpala might have cooled following their shock elimination from the German Cup this past weekend.
It almost looked a certainty that Akpala would be arriving the Bundesliga club, but there is now a new twist after Bremen lost 2 - 4 to third division Prussia Munster.
Sporting Director of Werder Bremen, Klaus Allofs, in an interview with German Media says the transfer of the former Bendel Insurance ace is no longer guaranteed.
''We have spoken to Brugge and the player, and was on his way.
''But now we have a different situation. We had simply taken into account being in round two of the German Cup,'' Klaus Allofs was quoted as saying by kreiszeitung.de
In the 2011 - 2012 season, Akpala netted 15 goals in 36 games including play-off matches. He arrived Belgium in 2006, and reportedly has a Belgian Passport.