Nigeria Favourite To Qualify - BEDELL
Published: August 22, 2012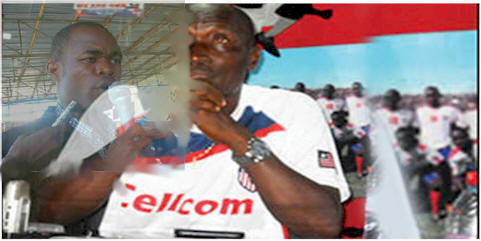 With the September 9, 2012, date for the cracking 2013 final round first leg qualifier between Liberia and Nigeria at the SKD sports stadium drawing closer and the debate looming as to who is the favorite to go through, prolific writer and analyst, Wleh Bedell, has given the Super Eagles the favorite tag.
As early as 6:40 am, Monday, August 20, Mr. Bedell was contacted via phone by Nigeria's only sports radio, Brila FM, on the issue of the chances of both sides in the qualifiers next month. The well abreast analyst hinted that the "Super Eagles are the favorites to go through as they are organized, have the pedigree and are streets ahead of Liberia".
He then noted that Liberia should not be seen as pushovers though as doing so by the Nigerians will be at their own peril. He also indicated that the 0-1 loss to Equatorial Guinea last week in a friendly was one played with a rather deplete squad from a Liberian perspective as some of the country's top guns including experienced defender Jimmy Dixon, intelligent rearguard Omega Roberts Alamadine and harderworkers Theo Lewis Weeks and Alseny Keita were absent.
But, there were no kind words for the Lone Star handler Kaetu Smith who he described as one lacking the tactical nous to take the Lone Star forward and said his training programs, tactics and decision making are awkward as he has so far failed to get a win in four matches and in fact scoring just one goal.
On the issue of H.E. President Ellen Johnson Sirleaf supporting the Lone Star through the Musa Bility led administration to qualify for South Africa 2013 at the expense of Nigeria, Mr. Bedell stated "The president has and continues to be supportive of the national team, but that the LFA and the Lone Star through the technical staff have a host of problems that continue to impede the progress of the team.
He named few as organizational problem, the lack of what he termed sober selection process for the positions of technical director and head coach and reiterated the need for the technical director Henry Brown and his close friend Kaetu Smith to be booted out of such hot seats as they have so far failed miserably.

Source: liberiansoccer.com( Media Partner, allnigeriasoccer.com)
Latest News