Lech Poznan Chase ABIOLA DAUDA
Published: August 23, 2012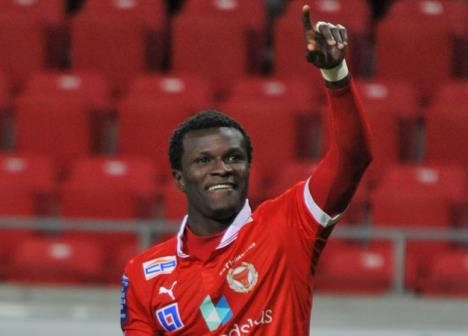 The Polish website.interia.pl is reporting that Lech Poznan are interested in Nigerian forward Abiola Dauda.
According to the site, representatives of the Polish club will watch Dauda in action on Sunday in the game against IFK Gothenburg.
Dauda's Swedish club Kalmar FF are still hopeful of extending his contract which expires at the end of the season.
''It is certain that there are clubs that follow Abiola. But I have no comments to individual clubs or if he can leave us this summer. We have a discussion regarding the future, then we will see if it happens. I hope he wants to stay, '' says KFF's boss Svante Samuelsson to fotbollskanalen.se.
24 - year - old Abiola Dauda has netted 7 times in 15 games for Kalmar in the League. He is understood to also be on the wishlist of teams in Norway and Denmark.

(Source: Fotbolltransfers.com)