Official: MOURINHO Discovery MONDAY SAMUEL AYINOKO Unveiled By Angelholms FF
Published: August 24, 2012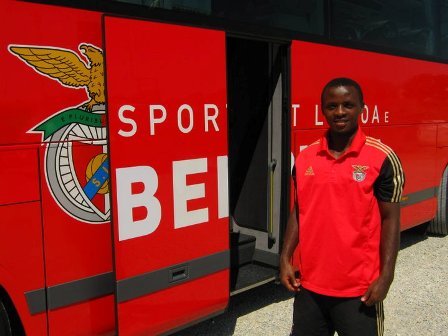 Swedish club ängelholms FF have announced on their official website that the 18 - year - old Nigerian midfielder Monday Samuel Ayinoko is now a player of the club.
He joins as a free agent and comes from Portuguese club Benfica, where he belonged to the academy.
Ayinoko came to Benfica on the recommendations of Jose Mourinho who discovered Samuel in a youth match between Samuel's former club Kwara Football Academy and Royal Antwerp.
Monday Samuel, who previously tested with Mjallby AIF , has been assigned jersey numbers 4.

(Source: fotbolltransfers.com)