Exclusive - Agent : UCHE KALU Can Do Better Than EMENIKE In Turkey
Published: August 27, 2012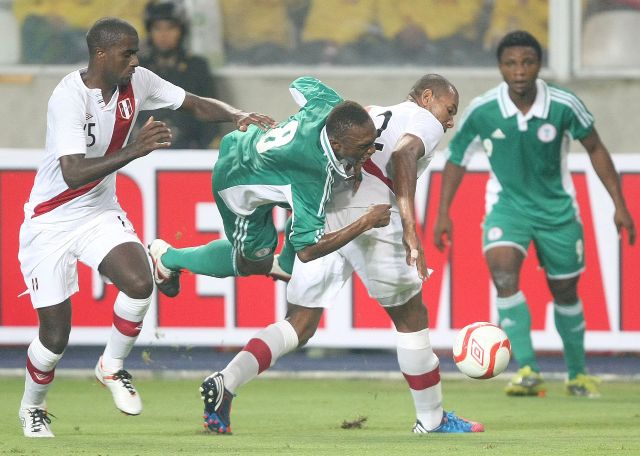 Mustafa Sezgin, the Turkish agent of Uche Kalu has spoken of his client's switch to first division club Rizespor.
The Turkish club who had been monitoring Kalu's performances in the competitive Nigeria Premier League for the past three years unveiled the Nigeria international last Wednesday.
There were fears that the player's International Transfer Certificate would not be processed on time to enable him make his league debut over the weekend. It took the office staff of the Nigeria Federation less than 48 hours to process the player's ITC. Thus, Kalu debuted for Rizespor on Sunday, scoring and creating an assist in his side's last gasp win (2 - 1) over Gaziantep BB .
''My contacts in Nigeria told me about the Enyimba forward Uche Kalu, and rated him higher than Spartak Moscow's Emmanuel Emenike. They said he is the best player in the NPL, and I trust the judgements of these individuals because they know a lot about Nigerian football. If Emenike can score 18 goals in the first division, Uche Kalu can do even more because he shoots better and is also dangerous at free-kicks,'' Mustafa Sezgin told
allnigeriasoccer.com
.
He went further : ''Rizespor know they have bought a very good player. The club is still calling me to thank me for their new acquisition. I could have gotten Kalu Uche to sign for a club in the top division in Turkey but I want him to first develop and horn his skills before we think of the next step. I have so much faith in this player. With my recommendations and the match videos I sent to the club's management, he did not need to attend trials. ''
Renowned Nigeria soccer agent Friday Nwankwo - Kujah was part of the team that took Uche Kalu to Turkey. Before the close of the summer transfer market, another Nigerian player Vincent Eze is expected to be offered a contract by Rizespor.