Liberia FA Dismisses Coach STEPHEN KESHI Claims
Published: August 30, 2012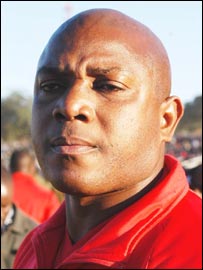 The Liberia Football Association says its attention has been drawn to statement attributed to the coach of the Nigerian national team Stephen Keshi that Nigeria intents to spend at least 24 hours in Liberia "to avoid any antics" come September 8, 2012, when the two countries meet in the final qualifier of the 2013 AFCON.
The LFA says it remains a grown-up and respectable in world football and that Liberia does not engage in any form of antic, cheating and manipulations before, during or after games.
The LFA says the Liberia national team and officials are prepared to honor the pending match with honesty and respect to its fellow West Africans, Nigeria, in line with CAF and FIFA requirements.
The LFA also reminds the Nigerian delegation that Liberia's best hotels are normally offered to visitors, with Nigeria in this case been no exception. "We promise the best of accommodation, internal travel, security among others, however, we can't provide what Liberia does not have at the moment", the LFA statement concluded.
The National teams of Liberia and Nigeria come face-to-face of Saturday September 8, 2012 at the SKD Complex in the first leg match for the campaign to South Africa Nations cup next year.

Source: Liberiansoccer.com