Exclusive: Falcons Legend MAUREEN MMADU To Get Norwegian Passport!
Published: August 30, 2012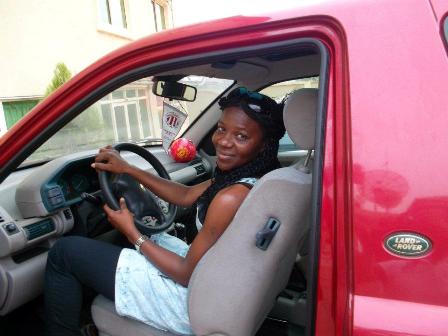 According to leaks gathered by
allnigeriasoccer.com
's Editorial Staff, Maureen Mmadu, the most capped female player ever, becomes eligible for Norwegian citizenship in January 2013 after spending eight years in the Scandinavian country.
The experienced midfielder moved to Norway in 2004 after some fine performances for Swedish club Linköpings FC. And she is now considering having a Norwegian Passport early next year to enable her enjoy the benefits of being a citizen.
It would be recalled that in 2005 after Mmadu signed for Klepp IL, she was on the brink of losing her residency permit because the club failed to pay her wages. She embarked on a media campaign to stop the permit from being revoked.
Maureen Mmadu, who is the player/coach of Avaldsnes, has been rewarded for her loyalty to the Norwegian first division club. The club which she skippers has provided her with a three - bedroom apartment - owned by the club's president - complete with all the modern luxuries.
Her annual take home pay in Norway is understood to be close to 30,000 euros.