Official: SV Sandhausen Borrow KINGSLEY ONUEGBU
Published: August 31, 2012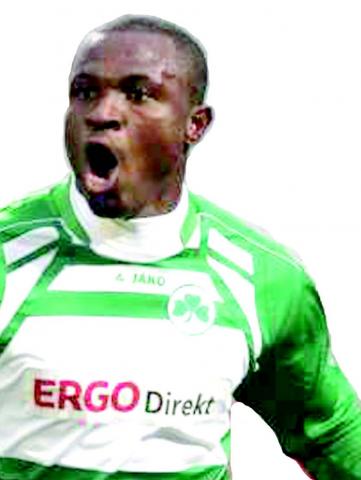 Hours before the the close of the transfer market, Nigerian forward Kingsley Onuegbu has moved a division lower.
SV Sandhausen have borrowed him until December 31, 2012 from newly promoted Bundesliga club SpVgg Greuther Fürth.
Coach Gerd Dais is delighted with the arrival of Onuegbu. The 26-year-old, who speaks good German, has been on the club's wishlist
for a very long time.
''The attacker, we were already long period of time in contact, but Greuter Fürth had rejected a lending transaction. In his time in Brunswick, we met twice and Kingsley scored five of the nine hits,'' said Dais to the official website of SV Sandhausen.
Kingsley Onuegbu has been handed the number 12 jersey by SV Sandhausen. His contract with Greuther Fürth expires June 30, 2013.
Latest News