OBINNA NWANERI Eyes Eagles Return
Published: September 02, 2012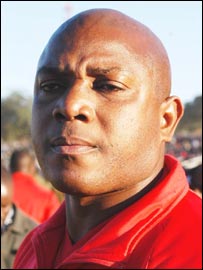 Former Super Eagles defender Obinna Nwaneri has disclosed that he wouldn't mind returning to the national team. Nwaneri, who has won the double for his Malaysian side Kelantan said he would not make a fuss about an Eagles return, saying that the national team handlers should know players who merit national calls.
Nwaneri, who netted in his side's 1-1 draw against ATM in the gfroup stage tie of the Malaysia Cup, said he had no regrets being ignored by the national team coaches, saying he contributed immensely to the team while he played.
"I would not forget the last 2010 World Cup qualifier against Kenya where I bloodied my head and was urged on by coach Shuaibu Amodu to finish the game and eventually helped my country qualify for the World, only to be dropped for the World Cup finals," Nwaneri recalls.
"I'm happy for my contribution to the national team while I lasted but I will not make a fuss about getting recalled to the team because I believe the coaches with help of the internet know the players who are doing well.
"I may be playing in Malaysia but does that matter? What matters is how much money you put in your pocket.
"I may not be wrong if I say I'm paying for the money because the life of a player is short. So, I must also put those things into consideration.
"I have won everything I needed to win in my short stay in Malaysia. We're also in the quarter-finals of the AFC Cup and in the group stages of the Malaysia Cup.
"I can also return to Europe to play again but that will depend on the offer. I'm happy here and doing well too."
Nwaneri left Swiss club FC Sion to have a taste of football in the Middle East, joining Kuwaiti side Kazma. He signed for the Malaysian club last season.

Latest News