SAMMY AMEOBI Wants To Make A Name For Himself
Published: September 13, 2012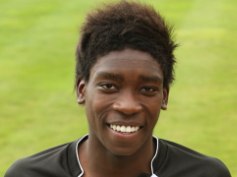 Source: Tribalfootball.com
Newcastle United winger Sammy Ameobi admits he wants this to be his breakout season.
Ameobi knows manager Alan Pardew wants him to step up this term.
He told The Journal: "The boss wants to see progression from me. I have had my period when everything was going well and I was flying high.
''It has come to the stage now when I have to grow up and start to make a name for myself. I want to challenge for a position in the team. That's what I want to do this season."
Photo Credit: Official Website Newcastle
Latest News