DERICK CHUKA OGBU Remains Unperturbed Over Goal Drought
Published: September 22, 2012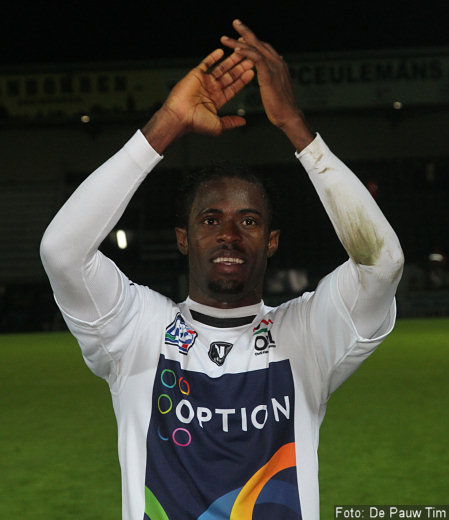 If not for injury towards the end of last season OH Leuven young attacker Derick Chuka Ogbu could have added to his 10 strikes in 23 games.
In this campaign after seven games played in the Jupiler League, the 21 - year - old former PSV trialist has failed to score. Despite that unwelcome statistic, Ogbu has the full support of the coach and fans.
''As a striker I live by goals, funny it's different. I try to think as little as possible, however, to the fact that I have not scored. I now just try to play well and then the goals will come naturally. For me, happiness will return,'' Ogbu told the online edition of Belgian newspaper Het Nieuwsblad.
It is being suggested that the lack of natural wingers in the OHL squad to provide crosses to Derick Ogbu could be the main reason for his lack of proficiency in front of goal this campaign.
''With real wingers, I play better to my right. But I'm just doing my job, and the coach knows best what system fits with the team. The new system we are playing a lot better football than last season. Only the goals are still missing,'' adds Ogbu.
Latest News