VICTOR EZEJI Is LBA Ambassador
Published: September 23, 2012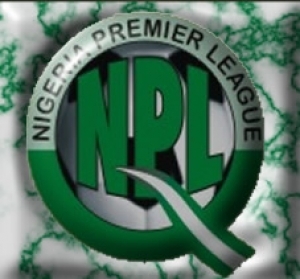 The League Bloggers Award (LBA) has named Nigeria Premier League (NPL) legend, Victor Ezeji as its ambassador.
Owners of the LBA reached a decision last week to pick Ezeji, who played for Sharks in the immediate past season.
Ezeji's role as LBA Ambassador will be to help promote the award body as it finalises its plan for the maiden edition of the end-of-the-season award.
CEO of LBA, Ojeikere Aikhoje said Ezeji's experience and achievement in the Nigerian top flight left the award body without no other option than to name him as its ambassador.
"Victor Ezeji is a role model in the Nigeria Premier League to every player especially the younger ones. His achievements in the league cannot be ignored hence our decision to make him our ambassador as we continue to put plans in place for the first end-of-the-season League Bloggers Award.
"We believe his presence in our team will help promote our ideas to his colleagues in the league as he is respected among the players," said Aikhoje.
The Sharks' striker was elated to be placed with the responsibility of LBA Ambassador.
"It's good to be recognised in this kind of capacity while still being alive. And the gesture of the League Bloggers Award only states that the Premier League in Nigeria can only get better and bigger in future," he stated.
Apart from numerous honours in the top flight, Ezeji remains the only player to have scored four goals in a single game in the Premier League era.
He achieved that feat on April 4, 2009 when Sharks defeated Wikki Tourists 6-1.
Awards/Honours
2002: Joint-top scorer with Ghanaian striker, Joetex Frimpong with 17 goals
2002: Swan Footballer of the Year
NPL: Eagle Cement (defunct Professional League 1997), Enyimba 2003, Dolphins (2004)
Caf Champions League Winner, 2003: (Enyimba)
2004: Most Valuable Player of NPL (Dolphins)
Runner-Up Caf Confederation Cup, 2005: (Dolphins)
Coca-Cola FA Cup (now Federation Cup): 2004, 2006, 2007 (Dolphins)
Coca-Cola FA Cup Most Valuable Player (MVP) 2006 (Dolphins)
Coca-Cola FA Cup Highest Goal Scorer Award 2006 with 9 goals (Dolphins)
Federation Cup silver: 2009 (Sharks)
2009: NPL Most Outstanding Player (Sharks)
Wafu Cup (Club): Gold/Cup, 2010 (Sharks)
Wafu Cup: Silver, 2011 (Nigeria)
2011: Cool FM Player of the Year (Sharks)
2011: Inducted to the UniPort Hall of Fame
Profile
Full Name: Victor Ezeji
Date: June 9, 1981
Position: Forward, Winger
International Caps: 6
International debut v Angola: August 2002 Afcon qualifiers 0-0
Education: B.Sc Accounting (University of Port Harcourt)
League debut: vs Jasper United (1996)
World University Games, Palma, Mallorca, Spain (1999)
Clubs: Sharks, Eagle Cement (now Dolphins), Enyimba, Dolphins, Club Africain
Latest News