VICTOR OBINNA Wants To Continue Pleasing Fans Of Lokomotiv Moscow
Published: September 23, 2012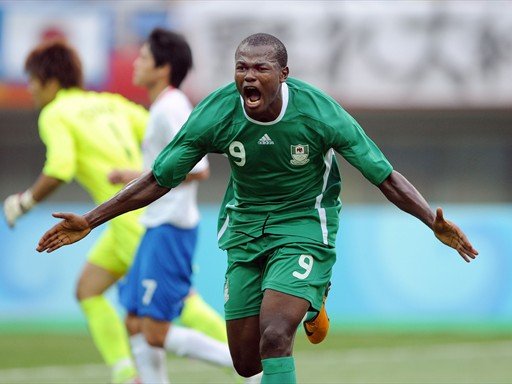 Nigeria international Victor Obinna has shared his thoughts to the official website of The Railway Men on the 3 - 0 away victory over Terek Grozny in the ninth round of matches in the Russian championship.
Obinna playing his eighth game of the season scored one of the goals for Lokomotiv Moscow, a special delivery with his left foot.
''It is true I have scored similar goals. Moreover, almost all the goals in my career - and in the clubs and the national team - I scored it with my left. I do not want to brag, but this shots with my legs are placed very well. Hopefully, I'll be more likely to please fans of Locomotive with such attack, as in Grozny,'' Obinna, who started the game from the bench, told the official website fclm.ru.
Next for Obinna and his teammates is a tricky trip to face champions Zenit St
St. Petersburg on September 29.

He said: ''It is the strongest club in Russia with the selection of the most powerful players - and even their past failures in this sense, there is little change. But we ourselves are growing as a team, making progress every week and we are one of the top three on the table. To all the games we go out with only one purpose - to win and play in St. Petersburg is no exception. ''


Latest News