DIXON, OMEGA ROBERTS Unavailable To Face Eagles
Published: October 11, 2012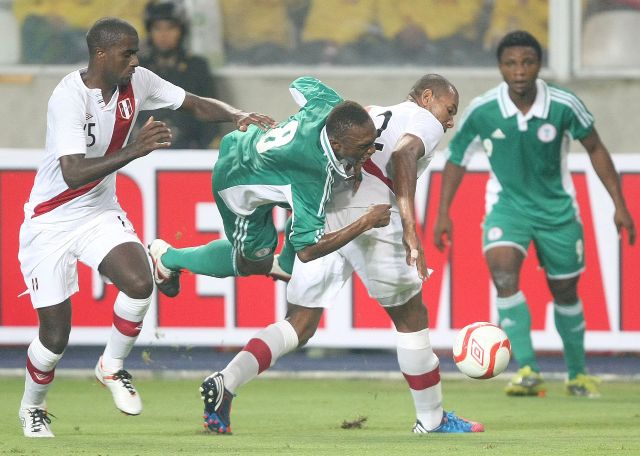 Source:liberiansoccer.com
The Liberia Football Association has confirmed that two of its experience defenders will missed the crucial encounter against the Super Eagle of Nigeria on Saturday.
Jimmy Dixon of Swedish club BK Hacken and Omega Roberts Alamadine of Serb side FK Smederevo will not form part of the team that go into the clash at the weekend in Calaba.
According to LFA sports person Henry Flomo the duo will not form part of the Lone Star squad due to injury.
Dixon by far the most experience after skipper George Gebro played the full 90 minute in the 2-2 draw in Monrovia while Roberts was substituted in the first half after grabbing a hamstring.
Mr. Flomo however boasted of being beef up with eight overseas players and awaiting two more on Thursday in Accra where the team has been having training camp ahead of the encounter.
Meanwhile the Lone Star departed for Nigeria on Thursday for the derby, but a brief ceremony will take place at the Roberts International Airport following the team's arrival from Accra where they have been on a training camp on chatter flight before picking up for Calabar the venue of Saturday match.