YOBO: I Am A Football Player, Not The Bartender!
Published: October 17, 2012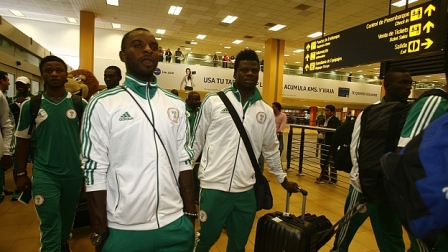 Fenerbahce central defender Joseph Yobo is furious with reports in the local media that he has a night club.
And in response to those allegations, the Nigeria skipper was quoted as saying by
htspor.com
: ''In Nigeria, some newspapers wrote that I am operating a night club. Years ago, my brother had such a club, but it is now closed. I'm a football player. I'm not the bartender or the publican who runs a nightclub.''
Last weekend, the Super Eagles qualified for the 2013 African Cup after a 6 - 1 hammering of West African brothers Liberia. Prior to that game, it had been reported by the media that the ex Everton ace, who was injured, would be physically present in Calabar to cheer his teammates.
Yobo, 32, has cleared the air on the reason behind his no - show in Calabar on October 13.
He told Turkish media: ''My club wrote the Nigeria Football Federation and wanted to carry on my treatment in Istanbul. That's why I did not go.''