Frenage Academy Opens Europe Camp
Published: October 18, 2012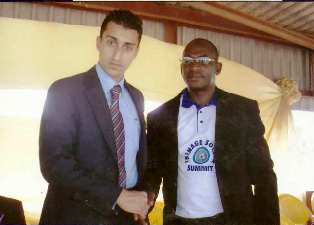 The Ibadan based FRENAGE International Soccer Academy according to its CEO Prince Oluwole Ololade has broadened its scope by opening a branch in Europe for easy access for scouts who because of security challenges are hesitating to come to Nigeria.
The CEO of the fast growing soccer school narrated to newsmen in a press briefing held in Ibadan the difficulties they faced in convincing European based football scouts to come for talents in Africa.
The new branch of the academy which has all the facilities which include football pitch and decent accommodation is located in Minsk, the capital city of Belarus which geographically located in central Europe.
Ololade explained that his firm had finalised and received all necessary papers and agreement from the United State Register of Company and Individual entrepreneurs of the Republic of Belarus.
He also noted that, the development was borne out of their wish for the management not to be charging parents for taking their wards for foreign trials again, as exceptional students-players would be giving scholarship by the management to Europe's branch of the academy.

Akanbi Agiri
"This development is phenomenal in the history of Nigerian football,
especially our grassroots soccer, this Europe branch of FRENAGE is open to
give talented African players a window to showcase their talent to the
wide-world", Ololade noted.