OBASEKI, KESHI, OGUNJOBI For LBA
Published: October 19, 2012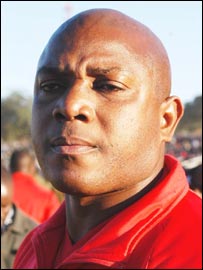 Former Nigeria Premier League (NPL) chairman, High Chief Oyuki Obaseki has confirmed he will be present at the 2012 League Bloggers Awards (LBA) in Lagos.
Also, Super Eagles' head coach, Stephen Keshi and former Nigeria Football Association secretary-general, Taiwo Ogunjobi have confirmed to be part of the dignitaries for the LBA.
Obaseki is excited that the LBA is private-initiative meant to support the Nigeria Premier League (NPL).
"It's a good move from you individuals to have your own version of the awards for the league," said Obaseki.
Keshi, on the other hand, believes the 2012 LBA will serve as a way to spur on players in the nation's top flight to continue to give their best as they stand to be rewarded.
"There's always joy for every footballer who takes part in a championship, does well and gets rewarded. It's a good move by the League Bloggers Awards. We hope this will be an awards that has come to stay," Keshi remarked.
Ogunjobi added that the league and awards cannot be separated and believes the LBA has opened another chapter for the top flight.
"It's a good one as it is a process that will encourage players, coaches and all stakeholders in the league to do well so that they will get recognised for their performance," said Ogunjobi.
The 2012 LBA will hold in Oregun area of Lagos on October 28.