CHINEDU OBASI Likely To Miss Arsenal Clash
Published: October 20, 2012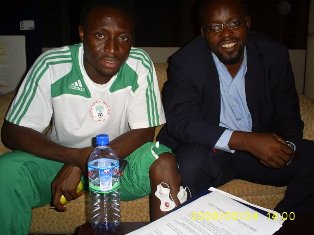 It has emerged that Super Eagles striker Chinedu Obasi is very likely to miss the Champions League clash between his German side Schalke 04 and English Premiership side Arsenal coming up this Wednesday in The Emirates Stadium, London.
According to our source, "Ojoko" as he is called picked up a minor injury and has been referred to a specialist with the hope that he will be on time for the game against Arsenal but that was not to be, as the specialist ruled him out of the game.
However, it is hoped that he will be fit in time for the second leg on Tuesday Nov 6th at the Veltins Arena in Germany.
Johnny Ogbah