OKEMIRI, OSAGIE Fire Bangladeshi Team Into FA Cup Final
Published: October 20, 2012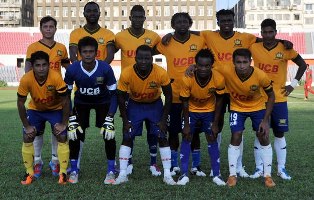 Sheikh Jamal Dhanmondi Club Sports Club of Dhaka, Bangladesh is reaping the rewards of having six Nigerian players in their cards as Ikechukwu Okemiri put up a man-of-the-match performance in the heart of midfield to fire the team into the Final of the Bangladeshi FA Cup.
The club had only Mike Otojareri and Sunday Nwadialu before Ikechukwu Okemiri, Monday Osagie, Chinedu Ezimorah and Chibuzor Ozurumba joined them recently and this has already proved a very inspired move as the Nigerians have fired the club into the Finals of the Bangladeshi Cup which will be played on November 22nd.
Okemmiri, Otejereri, Osagie and Nwadialu started the game and Otojereri scored in the first half from an Okemmiri assist in a 2-0 victory over Muktijoddha Sangsad Krira Chakkra in the second semi-final of the Grameenphone Federation Cup Football. Chibuzor Ozurumba missed the game as he was down with a bout of malaria.
Johnny Ogbah
Latest News