Ethiopia National Team Coach: We Are Not Scared
Published: October 27, 2012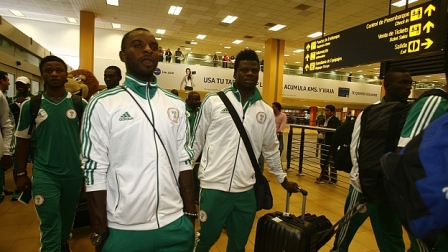 Ethiopia National Team Coach, Sewenet Bishaw has told the media in his homeland that there are no easy teams in Group C of next year's African Cup of Nations.
''We are not scared because we have played with big teams to qualify for the the African Cup of Nations. We are also in a good position in our world cup qualifying group.
''Every team is tough because the teams qualified by beating strong teams if we work hard and prepare by having friendly matches until the games start I believe that we will be capable to play in any group,'' Sewenet informed
thereporterethiopia.com
.
The confident coach of
The Black Lions
, who has plans to introduce new players in the team, has disclosed that preparations for the tourney will start next month.
Sewenet told the newspaper: ''If we work hard we will qualify for the quarterfinals and no one knows what will happen. Our team has a good spirit and the players are wishing if they could play with Cote d' Ivoire.''
The Super Eagles play Ethiopia in their final group game on January 29 at Rustenburg.