DAVID ALABA Outraged With Austrian Broadcaster Over Racist Controversy
Published: November 02, 2012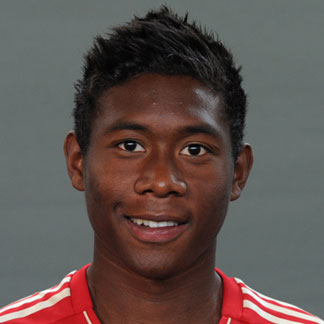 Austria international of Nigeria descent David Alaba is aggrieved with Austrian broadcaster ORF following allegations he was racially abused in a satirical post. In the comedy, Alaba was treated with contempt and offered a banana.
The legal representative of the Bayern Munich wing back had threatened to take legal action if the clip was not withdrawn from the internet.
Alaba, a nominee for the 2012 Edition of the Golden Boy award, has received support from his Bundesliga club.
''It wouldn't be possible in Germany and that should be the case also in Austria. Bayern will protect its players.
"Racism is explicitly banned and shunned in European football and across all leagues, and then you have something like this I find it tasteless,''Bayern spokesman Markus Hörwick was quoted as saying by
kurier.at.
The Austrian Football Federation (ORF) has demanded a public apology for the abusive treatment on Alaba, saying racism won't be tolerated.
In a statement released to the
Associated Press
, the duo of Dirk Stermann and Christoph Grissemann, who anchored the show, apologized for the satirical post, as they never intended to hurt the feelings of Alaba.

Photo Credit: uefa.com