VICTOR MOSES Happy With Match Winner
Published: November 08, 2012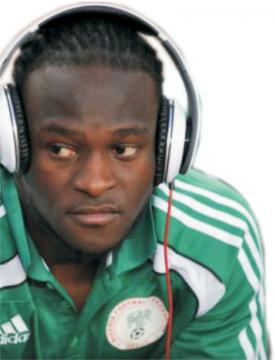 Victor Moses's late winner in the fourth minute of injury time against Shakhtar Donetsk on Wednesday handed Chelsea a 3 - 2 victory over the Ukrainian champions.
The Nigeria international, who has been named by Eagles gaffer Stephen Keshi for next week's exhibition match with Venezuela, in his post match comments to Sky Sports says he is delighted with his winning goal.
Moses, a summer arrival from Wigan, told
skysports
: ''We deserved to win the game today. Particularly second half, we dominated the game.
"I came on and only played about 10 minutes on the pitch but it was great to get a winning goal and I thought we deserved it.It's been great for me so far so I'm just delighted."
The 21 - year - old has netted four goals in his last six appearances for club and country.

Photo Credit: The Nation
Shakhtar Donetsk.

Read the full story on Sports Mole at: http://www.sportsmole.co.uk/football/chelsea/champions-league/news/moses-delighted-with-chelsea-winner_53715.htmlShakhtar Donetsk.Shakhtar Donetsk.
Shakhtar Donetsk.

Read the full story on Sports Mole at: http://www.sportsmole.co.uk/football/chelsea/champions-league/news/moses-delighted-with-chelsea-winner_53715.html
Shakhtar Donetsk.

Read the full story on Sports Mole at: http://www.sportsmole.co.uk/football/chelsea/champions-league/news/moses-delighted-with-chelsea-winner_53715.html