OBAFEMI MARTINS Hopes To Score Against Real Madrid
Published: November 10, 2012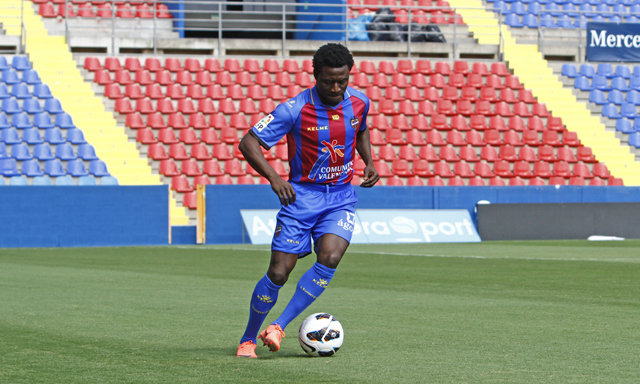 Obafemi Martins is talking tough ahead of Levante's meeting with Spanish giants Real Madrid on Sunday but was diplomatic when quizzed on if he would beat Cristiano Ronaldo for pace.
The Super Eagle said at a press conference: '' Ronaldo is a great player, one of the best in the world, though I wouldn't like to say if he's first or second.
"We are both fast forwards, but surely we will not face each other because I am not a defender. Hopefully Ballesteros will do the same as last year."
Martins is Levante's top scorer in the Primera Division with four goals in six matches and hopes to increase his tally against Los Blancos, who are coming to Valencia for battle .
''Real Madrid are coming to our home to win, because they lost last year in Valencia. We expect a war, because this year they want to do better, but we have to play our own game.
''I hope to score a goal against Real Madrid, but we know that the game will be very difficult. I love playing against Real Madrid, but as I said we have to do well to win,'' said Martins

Photo Credit: Levante
Latest News