SK Brann Will Sell KIM OJO In January
Published: November 12, 2012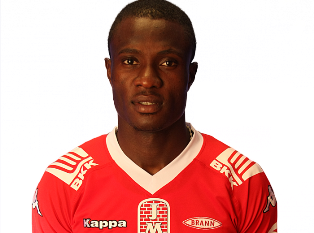 SK Brann sports administrator Rolf Magne Walstad has disclosed to Norwegian media that the club plan to sell Nigerian attacker Kim Ojo in the winter transfer market.
Ojo's contract with Brann expires at the end of the 2013 season. Management offered him a new deal, but he rejected the proposal. It is now logical that to balance the books and recoup previous investments on the player, the club will trade him to the highest bidder in January.
''There are some players that have a high degree of probability must go before the season starts next year. I think first and foremost of the two (Ojo and
Korcsmár,ed)
.
''But this is not just about the Fire, but also on the interest that exists for them. As it looks now, there is greater interest in Ojo than around Korcsmár, but if it is successful, it is difficult to say, '' said Walstad to
bt.no.
Ojo's contract situation is being monitored by teams in Germany, Italy and Turkey.
Photo Credit: SK Brann
Latest News