Venezuelan Players Expect Tough,Physical Game
Published: November 13, 2012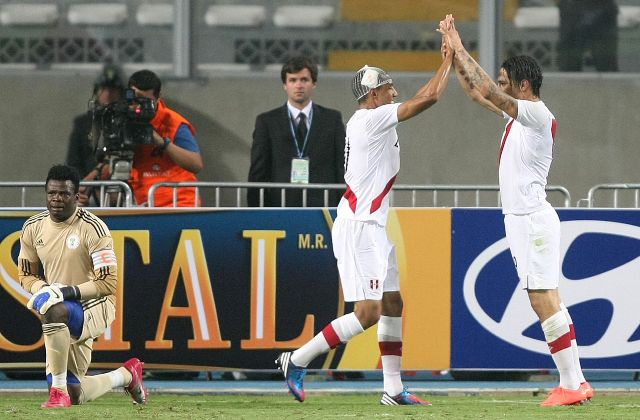 Venezuelan striker José Salomón Rondón says he expects Wednesday's exhibition game with Nigeria to be a tough one, as the Africans have a good pedigree and the country is blessed with talented players.
The Rubin Kazan attacker told
lavinotinto.com
: ''The selection of Nigeria is world class, has a good track record with players of many levels. The game against the Nigerians will be a very difficult game, come from Africa , because there will be much physical battles. They are very strong but we have a very good human material "
Borussia Mönchengladbach midfielder Juan Arango, who is the skipper of
The
Burgundy
, has admitted that Nigeria is a difficult opponent.
He told lavinotinto: ''We know that Nigeria is a powerhouse of African football, which has very good players. Besides being strong, has major players in European leagues.''
The eagerly anticipated match kicks off at 02:05 Hours local time on Thursday. Fans will pay between 25 - $120 for match tickets.
Latest News