Southern Israel Under Attack, EJIDE To Be Whisked Away To A Safe Place
Published: November 15, 2012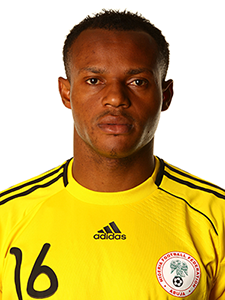 Following the security situation in the south of Israel, Friday's Israeli Championship game between Austin Ejide's Hapoel Be'er Sheva and Hapoel Ramat Gan has been postponed until further notice by the Federation.
The association announced the postponement of the game as per the instructions of the security forces, the police and the Home Front Command.
''Football Association strengthens the hands of hundreds of thousands of Israeli citizens," the Association said in a statement. "Parents and children who have difficult days and nights in fear and anxiety. Our hearts are with you."
Today Hapoel Beer Sheva decided that the training will be at noon, when the squad agreed with the management the use of Maccabi Kiryat Shalom practice field.
Nigeria internationalist Austin Ejide is expected in Israel on Friday, and will be moved by the club to a center where there are no hostilities.
Be'er Sheva today received notification from the Federation canceling the match with Hapoel Ramat Gan .
The club said in a statement: "I think the union has made the right decision and we appreciate the consideration. There was no choice in this situation than to cancel the games. We are very grateful to all those who offered and gave theri help. You can not play football in this situation, the night was an alarm every hour........''
-Thanks to ynet.co.il

Latest News