CHIDI ODIAH: Sergei Ignashevich Is Not A Racist.
Published: November 20, 2012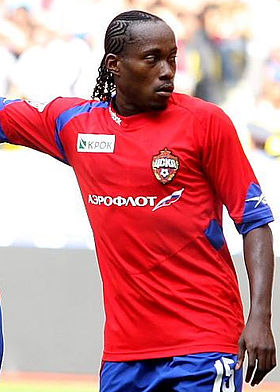 CSKA Moscow defender Sergei Ignashevich on his official page shared Instagram photos of Sekou Oliseh with Zechariah Prilepin's book "Black Monkey."
Nigeria international Chidi Odiah has strongly defended his former teammate, that he is not a racist.
Odiah told championat.com: ''I saw this picture and I can say one thing - the story was inflated! But this is nonsense! Sergei Ignashevich is not a racist. I spent a long time at CSKA and I can say that I know Sergei as a man and the captain, who with everyone, including with the foreigners had a respectful relationship. Yes, as in any group, we made fun of each other. often - well, sometimes - not all, but in general the theme of different skin color does not ever pop up.''
Chidi Odiah, who is now a free agent, spent eight seasons with the capital club.
Photo Credit: Wikipedia