Spartak Coach Threatens To Send EMENIKE To Reserve Team
Published: November 22, 2012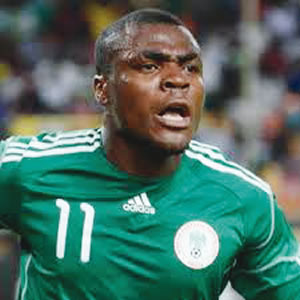 Spanish coach of Spartak Moscow, Unai Emery has threatened to send Emmanuel Emenike to the Reserve Team for being overweight, informs
Lifesports.ru.
The 25 - year - old Nigeria international, in recent weeks, gained some weight, which could be detrimental to his performances in the league.
''For weeks, Emery hinted to Emmanuel that he has problems associated with being overweight, and that he should pay special attention to his diet, and work hard in training,'' a source in the Moscow club told Life Sports.
Emery's options in attack are limited for now, so he had to field Emenike from the start against Volga last weekend and Barcelona three days later in a Champions League tie.
Emmanuel Emenike has not scored in his last six matches for Spartak Moscow.
Photo Credit: nigeriabestforum.com