Kalmar Expect ABIOLA DAUDA To Leave
Published: November 27, 2012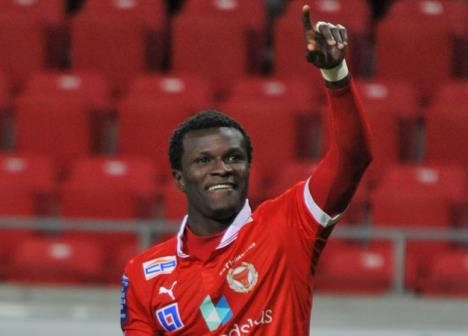 It is becoming more and more likely that Kalmar's top scorer of this past season Abiola Dauda will end his four - year collaboration with The Red Brothers.
Dauda's contract with Kalmar expires in December 2012. There has been an approach by the club for the 24 - year - old to extend his stay, but negotiations remain deadlocked.
''We are still in discussions with Abiola's agent, but my gut feeling is that he chooses another club, ''says Svante Samuelsson to
östran.se
.
Abiola Dauda notched 33 goals in 129 appearances for Kalmar in the Allsvenskan. He is managed by respected Swedish agent Patrick Mörk.