EMMANUEL EMENIKE: I Did Not Give Any Interview To Nigeria Media
Published: November 28, 2012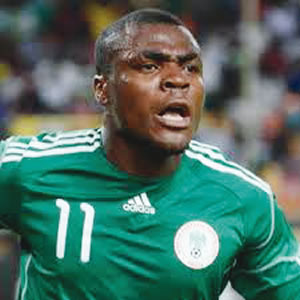 Emmanuel Emenike has denied reports in the local media (not allnigeriasoccer.com) in which he allegedly accused his teammates of being jealous and that they do not give him adequate passes. Simply, the Nigeria international called it fiction.
Championat.com
citing the official website of Spartak Moscow quoted Emenike as saying: ''First, I did not give any interviews. These words - a blatant fabrication of the press. Secondly, I am a professional football player who has a professional contract, and without consulting with the club can not be interviewed. I never said any of these words about my friends and teammates.''
Adds Emenike: ''Everyone can be angry that things are not working out fine, but the anger is for you alone. We are a team and we do one thing. The most important thing - the team. I can be evil on and off the field but it should not spill over to teammates. The atmosphere in the team is good. I am glad that we are now working again with Valery Karpin.''
Emmanuel Emenike has not scored in the last two months in the Russian Premier League.
His last strike was against Rostov on September 23.


Photo Credit:nigeriabestforum.com