MARTINS Romances Balotelli's Sister
Published: November 28, 2012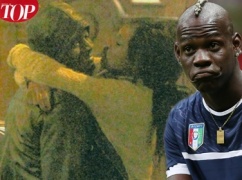 It has been reported by the Foreign Press that Abigail Barwuah, sister of Manchester City attacker Mario Balotelli, and the Nigeria international and Levante forward Obafemi Martins are involved in a discrete relationship.
Record.com.mx
citing Italian media says the pair were captured on camera in suggestive poses, with Martins embracing and kissing Abigail.
The relationship between the Nigerian and Ghanaian started in Milan, Italy when Martins was playing for Inter.
Mario Balotelli is deeply concerned and displeased that the pictures have been published as he does not approve of the relationship.
Photo Credit: libero.it
Latest News