UKAH Fined By Jagiellonia Bialystok
Published: November 30, 2012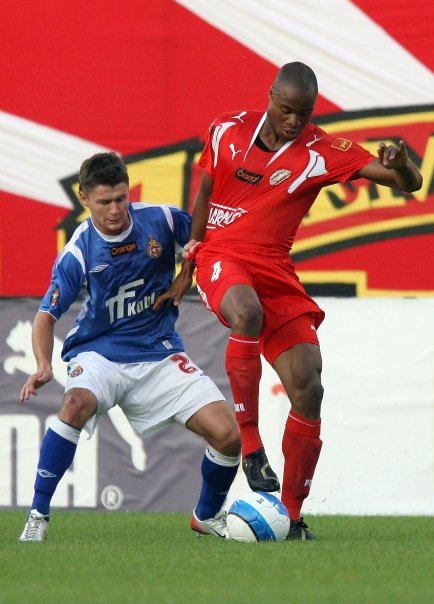 Poland sports daily
Przeglad Sportowy
interviewed the one - cap Nigeria international and Jagiellonia Bialystok defender Ugochcukwu Ukah on his red card in the last round of games in Ekstraklasa.
Recall that the 28 - year - old was dismissed seven minutes after the restart for a violent challenge on a Śląsk Wrocław player.

The red card in the match Jagiellonia Bialystok with Slask Wroclaw threatened to weaken the team. Ugo Ukah
:''It's hard. After the match in Wroclaw I was pissed off at myself. The team was weakened. Well, that's behind me now, and I thank my colleagues that they won a point.''
The fine probably will not be higher than the one that got you in Widzew Lodz for driving a car under the influence of alcohol. Was it not 100,000 Zloty (20,000 pounds)?Ugo Ukah
: ''Even more. But do we have to go back?''
It was a noisy affair.
I mean how much?

Ugo Ukah: ''
The fine was more than 100,000 Zloty but in the end somehow had a deal and it was reduced for me a little bit. Today I have a driver's license, car and peace of mind. Everyone talked about it. Even my dad who lives in England learned about it.''
Although the event was successful?Ugo Ukah
: '' It does not matter (laughs). It was a stupid mistake that I sat behind the wheel. Let's leave it. Better let's talk about football or cars. My ex-girlfriend gave me a present. On the racetrack near London can be tested the car. What? Lamborghini, Ferrari ... Rode in with an instructor. Raced 180 mph. An amazing experience.''