ODEMWINGIE: We Have To Play Our Own Game
Published: November 30, 2012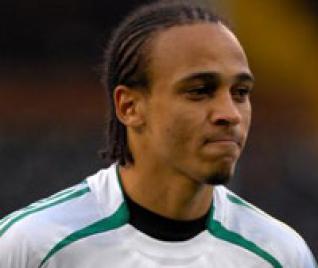 Peter Odemwingie says West Brom must play their own game in Saturday's EPL clash against Stoke City. The Baggies top four ambition suffered a temporary setback as they fell 1 - 3 to Swansea City at the Liberty Stadium on Wednesday.
''It's a totally different type of football we'll face tomorrow. It will be more physical, more long ball – but we have to play our own game that we've been successful with so far.
''The top teams try to combine both and you can see a few clubs are the total opposite to some. This week we will have faced two teams with different styles and we just need to readjust but make sure we stick to our best qualities,'' the Nigeria international told
Birmingham Mail.
The 31 - year - old has admitted that Stoke are a good team, and have consolidated their position in the Premier League in the past few seasons.
Odemwingie said: ''Stoke have improved during my time in England. They have reached an FA Cup Final and played in the Europa League. They are a difficult side to play against for every Premier League team. ''
West Brom occupy the fourth position in the Premier League with 26 points from 14 matches.