GABBY AGBONLAHOR Excited About Villa Youngsters
Published: December 06, 2012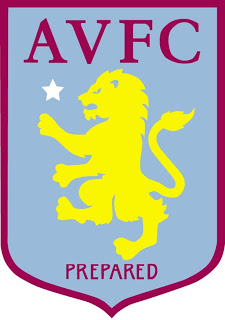 Aston Villa forward Gabriel Agbonlahor is "excited" about the potential shown by some of the club's young stars.
"I've obviously been in quite a few different Villa teams through the years. And I'm excited about this one at the moment," the 26-year-old told the club's official website.
"It's an improving team. I feel we are progressing each week. You see development in each game. That's because we're getting more and more used to each other.
"It's a really good team in the making. But there's definitely progress already. And it's important to realise this isn't just a short-term fix, this is a long-term project which will bear fruit in the future. The future is good."
He added: "It's a fresh approach. It's about building, getting a close-knit group of young and hungry players who will develop together.
"There's a top team spirit too. We all work hard for the club and for each other. That's vital in any successful side and we have that in abundance.
"I am definitely excited at being part of this team. I am looking forward to the future."

-Thanks to Tribalfootball.com
Photo Credit: premierleaguefantasy.blogspot.com
Latest News