Ripples In 3SC Over Facebook Jibes
Published: December 10, 2012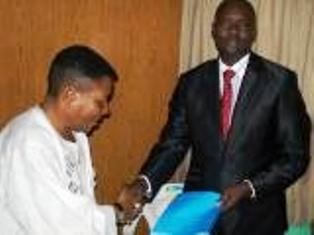 The camp of Shooting Stars Sports Club (3SC) is presently rocked with accusation and counteraccusation over the broadcast posted on the popular social media network
Facebook
targeted on some technical and board members of the club.
The faceless people behind the act have succeeded in causing internal strife by pitching Shooting Stars' officials against each other which is likely to hamper the preparations of the club for the fast approaching new soccer season.
The Team Manager of the team Ajibade Babalade and former Sports Editor of Nigerian Tribune Ade Shomefun who is now a board member of 3SC have been a victim of these barrage of attack by the Facebook broadcaster who coined different names such as Ibadan Sports News, Oyo Sports News to perpetrate their acts.
They were at one point or the other accused of working against the progress of the club. Although Shomefun never attributes any importance to the broadcasts but Babalade took the recent one pasted on the page where he was accused of shielding Ibadan indigenous players from gaining access to the team in bad light.
He was embittered while reacting to newsmen in Ibadan last weekend, urging the faceless people behind the dastardly broadcasts to stop maligning people without any course and desist from the act that is capable of sowing seeds of discord.
Akanbi Agiri
Latest News