Atalanta In Pole Position To Sign MBAKOGU
Published: December 11, 2012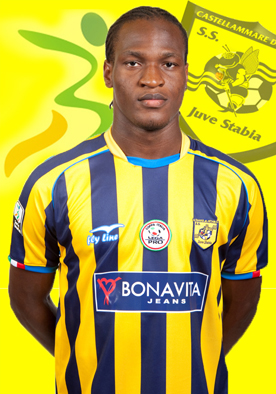 As reported by Italian portal
tuttob.com
, Serie A outfit Atalanta are in pole position for the signature of one of the hottest commodities in the second - tier, Juve Stabia's Jerry Mbakogu.
20 - year - old Mbakogu is also wanted by Chievo Verona, Torino, Cagliari, Fiorentina and an unnamed Russian club. But Atalanta, whose leadership has an excellent relationship with Juve Stabia, lead the sprint for the Nigerian youngster.
Had it not been for injury, Mbakogu could have added to his tally of 3 goals in 11 matches for
The Wasps
.
Though he is one of the jewels of Juve Stabia, the club is willing to do business with any club that comes with an offer too good to refuse.
Photo Credit: juvestabia24.it