FC Midtjylland Want To Sell IGBONU
Published: December 20, 2012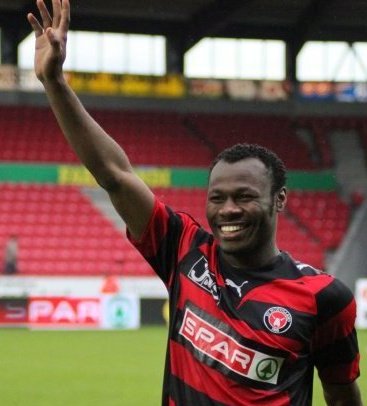 According to
bold.dk
citing Danish media, FC Midtjylland are believed to have sent DVDs of Sylvester Igbonu to clubs and agents who are interested in the acquisition of the striker in January.
Igbonu's contract with FCM expires in June 2013. Club director Claus Steinlein has hinted that the club will sell him next month if any club meets his valuation.
''We are in constant dialogue with agents and clubs, and sends constantly DVDs out to various clubs . If it's the right bid, we must find a solution. This is our business concept, and we have also promised our players,'' Claus Steinlein told
aoh.dk.
Sylvester Igbonu has told this portal that he is being followed by clubs in Turkey and Belgium.