Maccabi Netanya Report Nigeria Federation To Fifa
Published: December 24, 2012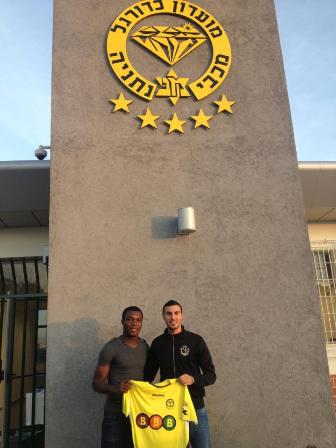 According to
Sports Walla,
Israeli club Maccabi Netanya have reported the Nigeria Football Federation to football's governing body Fifa following their refusal to issue an International Transfer Certificate to Under 20 National Team midfielder Ugonna Ezenwaka.
It would be recalled that Ezenwaka, who played in the NPL last season for relegated Ocean Boys, signed a one - year contract ( four years option inserted in deal) with Maccabi Netanya three weeks ago.
Since then, he has failed to make his debut in the league because the Nigeria Federation did not release his clearance. Maccabi Netanya had contacted the NFF, and there are claims by the Federation that the Flying Eagles player is not on the database. In clear terms, he is a non - existent or ghost player.
Shocked by the reply of the Nigeria Federation, Maccabi Netanya conducted independent checks and discovered that Ugonna Ezenwaka has caps for the Under 20 National Team.
Thus, Maccabi Netanya have taken the NFF to Fifa. Such matters are adjudicated in a period of 30 days and if the club gets a favorable decision, Fifa will mandate the NFF to release Ugonna Ezenwaka's ITC.
Ugonna Ezenwaka is seen as a long term investment by Maccabi Netanya. He is regarded as a top talent and the club hope to sell him in future at a premium.