Odemwingie: It Is Clear My Days With The Eagles Are Over
Published: December 26, 2012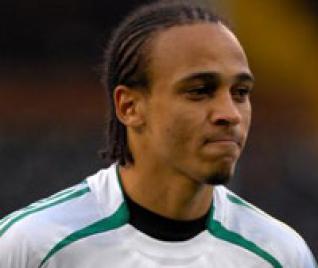 West Brom forward Peter Odemwingie has hinted that he won't play for the Super Eagles again after he was omitted from the list of players invited to a training camp in Portugal ahead of the 2013 African Cup of Nations in South Africa.
The relationship between Odemwingie and coach Stephen Keshi has been far from cordial. Against Rwanda in an African Cup of Nations qualifying fixture last February, the 31 - year - old was visibly angered by his substitution.
''It is clear now that my days with the Super Eagles are over. I played a very good ten years from 2002 to 2012. It was getting there but maybe it's happened earlier than I thought.I expected it because we have had a few issues before.
''It's a long story. It all started when I came back to play against Liverpool. In midweek we had an international friendly for Nigeria against Kenya. It was an empty stadium and the match didn't mean anything to us. Liverpool was a big game for us and that game gave me what I needed to be the player of the month,'' Odemwingie told
Birmingham Mail.
He added: ''I was warned that they were going to find a reason to push me away. All week I was begging them and saying 'please, I need to go and play against Liverpool, it's an important month for us and we're fighting against relegation'.
''He refused to understand that and the game was played in an 80,000-seater stadium and 2,000 people watched the game. It didn't mean anything to us.
''The question was there about whether I wanted to retire or not. I still love my country and care about the football but I already wasn't feeling the way I would have liked to feel.''
Peter Odemwingie's wife, Sarah, is expected to give birth to the couple's first child on January 11th. The former Lokomotiv Moscow ace played in four consecutive African Cup of Nations from 2004 - 2010.