Andrei Arshavin Has A Chance To Remain In Arsenal - Odemwingie
Published: December 28, 2012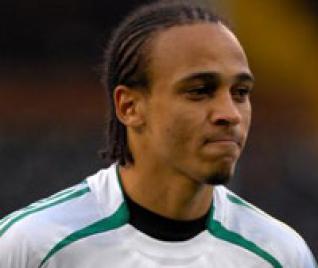 Nigeria international Peter Odemwingie has shared his thoughts and impressions on the state of Russian players - Pavel Pogrebnyak and Andrei Arshavin- in the English Premier League.
''Pogrebnyak started the season well for Reading. He was praised in the local media. But they write a little about Arshavin. Journalists need heroes, Reading and Arsenal are not shining this season. Pogrebnyak's team, it is obvious they will be fighting for survival.
''Regarding Arshavin, for him now is the important point. All teams in December and January have a very busy schedule. Under these conditions increases injuries plus players are eliminated through suspension. I am saying that Andrei certainly has a chance to remain in Arsenal. And how he uses this opportunity depends on his future,'' Odemwingie told
bobsoccer.ru.
Andrei Arshavin is being linked with a move to Reading in the January transfer window. But he is not satisfied with the wages the club is offering.
Latest News