Keshi Allows Nosa Igiebor To Play Against Zaragoza
Published: December 28, 2012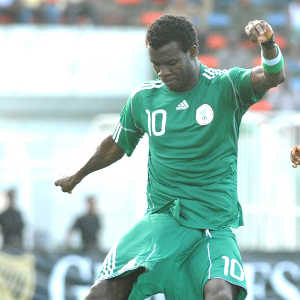 The logic has prevailed and Nosa Igiebor will play against Zaragoza on January 4 in La Romareda. At first, the coach of the Super Eagles Stephen Keshi had refused for the talented midfielder to play the match , but has finally budged.
FIFA rules clearly state that clubs are obliged to release their internationals 14 days before commencement of the African Cup of Nations tournament, but not before. Since the competition will begin on January 19, Betis would be right to retain Nosa until 5 January. Whatever the case, the parties have reached an understanding and the friendly international governing body will not have to decide in this regard.
The whole controversy was originated by the friendly match to be played between Nigeria and Catalonia on January 2, as Keshi claimed he wants to have the full complement for the game.
It should be noted that the Nigerian players are concentrated since yesterday in Faro (Portugal) to begin preparations for the African Nations Cup and the squad is not yet final. In fact, the coach will have to dismiss nine players next week, but everything indicates that Nosa Igiebor is not one of them, since he was instrumental in the qualifying phase.
-
Thanks to estadiodeportivo.com