Exclusive: Nigerian Agent Yomi Ishekure Blocks Ugonna Ezenwaka's Transfer To Maccabi Netanya
Published: January 06, 2013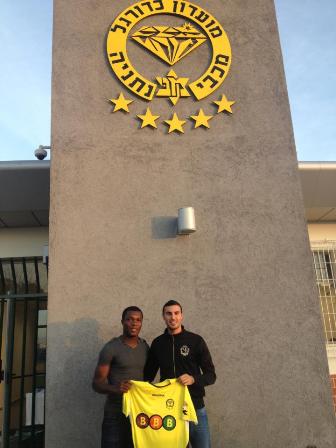 Yomi Ishekure, a representative of Ugonna Ezenwaka, is blocking the Nigeria Football Federation from issuing an International Transfer Certificate to the Flying Eagles midfielder,
allnigeriasoccer.com
can exclusively report.
It would be recalled that Ugonna Ezenwaka signed a one - year contract with option for an additional four seasons with Maccabi Netanya in November. Since then, he has failed to make his debut for the Israeli club due to missing paper-work.
Before Ezenwaka departed the shores of the country to test with Maccabi Netanya, the Secretary of Ocean Boys, his past club, had cleared him and this gave him the right to sign for any club in the domestic championship.
Maccabi Netanya signed the Nigerian believing he was a free agent and stipulated so in the contract. Now, Yomi Ishekure claims he holds the player's right and is demanding a transfer fee from the Israeli Premier League club.
Desperate and becoming impatient, Ezenwaka offered 20 percent of his $36,000 annual wage (which translates to =N=1.2 million) to Yomi Ishekure but he refused to accept the monetary compensation. The agent has vowed to teach him a lesson to serve as deterrent to other players. He wants Ezenwaka to return to Nigeria without playing for Maccabi Netanya.
Ugonna Ezenwaka, who joined Ocean Boys from 36 Lion Lagos, was taken to Israel by super-agent Dudu Dahan, who also represents Celtics' Efe Ambrose and Juwon Oshaniwa of MS Ashdod.
Maccabi Netanya have taken the NFF to Fifa. Such matters are adjudicated in a period of 30 days and if the club gets a favorable decision, Fifa will mandate the NFF to release Ugonna Ezenwaka's ITC.