Firm Donates Equipment To IFA To Tackle Age Cheats
Published: January 13, 2013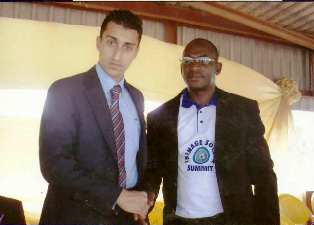 Bothered by the falsification of age and lack of adequate records of Nigerian players' data, Sports outfit TKO has donated set of computes and equipment that can be use to store the data of young footballers playing in the Ibadan Football Association (IFA) League to the executives of IFA.
The presentation which was done over the weekend at Olubadan Stadium Ibadan by UK based Abiodun Taiwo and the CEO of TKO Sports, Hon. Tokunbo Ladipo was greeted with applause by members of IFA and Oyo State FA.
While explaining the motive behind the gesture, Hon. Ladipo said assertion of player's record is always difficult in Nigeria and that was why they thought there should be a data bank for more than 200 players participating in IFA League annually where their records can be accessed.
The Chairman of IFA, Alhaji Banji Akintayo who received the gadgets on behalf of the management thanked the firm and pledged to make good use of the hardware saying IFA League is the most consistence league in Nigeria with highest number of participating clubs.
Akintayo however, called on all and sundry to assist IFA especially the rehabilitation of Olubadan Stadium where the matches are being played.
TKO boss in his speech said "When we are told that there is no such thing in place by the management of IFA, we thought that we should help in that direction and show to other organizers of local leagues across the country that we now have in Ibadan Football Association League a proper records of our players.
"This is just the first step in many things we have in stock for the development of grassroots football through IFA, as we have been consulting eminent Ibadan indigenes both at home and abroad to come and compliment the effort of IFA which has been established since 1937.
"IFA League and Olubadan Stadium have produced great footballers that have done the nation proud but anybody that visits the Stadium will feel sorry for the dilapidating state of the monumental edifice, successive governments in the state are only playing lip services and failed to fix the sports arena.
"We have been trying our best to cultivate people and corporate bodies to assist in refurbishing this epic arena. A friend Lukman Ladigbolu financed the data installation project and many more people are willing to do one thing or the other for grassroots soccer development in Ibadan who has produced great players such as Olu Onagoruwa, Dejo Fayemi, Jossy Lad, Segun Odegbami, Samuel Ojebode, Felix Owolabi, Mudashiru Lawal Rashidi Yekini among others", Ladipo noted.

Akanbi Agiri
Latest News

Football News
24/7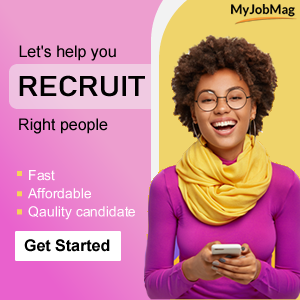 News Categories