Prince Ikpe Ekong Announces Retirement, Will Continue As Pastor
Published: January 15, 2013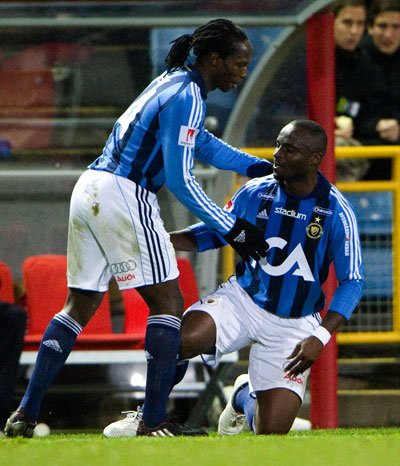 Prince Ikpe Ekong has previously told of his plans to be involved in religious activities on a full-time basis.
Now it is clear that he is leaving AFC United and quitting football. The former Nigeria international will continue as pastor of City Church in Stockholm.
''I have a new life now with the church. God told me to stop playing football and I know that he has a plan for me, this is an honor, '' says Ekong to
Fotbollsbloggen UNT.
He went further: ''I have been involved as an evangelist for long and this is my calling. I have been on many courses and will work as a pastor. But it's not a job where you make money, I want to get people to serve God and feel better.''
Prince Ikpe Ekong will not leave football completely as he has plans to continue as a scout.
''Yes, in some way as a scout. I talk to many players and want to help so that they are better off. We'll see how it goes, ''he says to UNT.
-
Thanks to fotbolltransfers.com