Femi Orenuga Celebrates Leighton Baines Wonder Goal
Published: January 16, 2013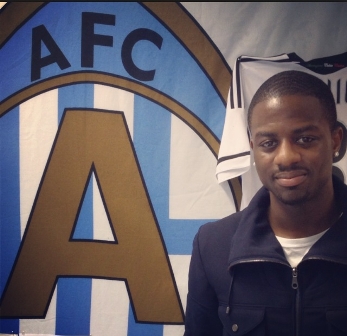 Former Everton midfielder Femi Orenuga has celebrated Leighton Baines' wonder free-kick against Newcastle United in the penultimate round of matches in the Premier League.
'' I have to say, I'm still buzzing over the free-kick scored by my former Everton teammate Leighton Baines at Newcastle United last week. It was one of the best free-kicks I've seen him score.
''I think Bainsy is the best left-back in the Premier League. He is just always so consistent and there's nothing better than having a player like that in your team. Playing against him in training was hard, but I enjoyed it because it helped me as a player,'' Orenuga said.
Femi Orenuga has started training with his new team AFC United, the past club of former Nigeria international Prince Ikpe Ekong.
Latest News