Odemwingie Delighted With Baggies Comeback
Published: January 19, 2013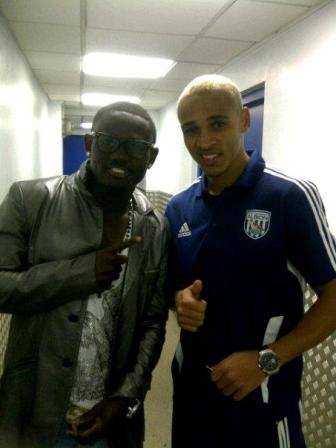 West Brom and Aston Villa played an entertaining 2 - 2 draw on Saturday in the 23rd round of matches in the English Premier League at The Hawthorns, with Peter Odemwingie's 84th minute strike rescuing a point for the home team.
The Baggies had trailed Villa 0-2 at the end of the first half. It was an improved performance from West Brom in the second half.
''You could see the zeal which we had in the second half - it was two different teams.I am very happy for us. Give it five more minutes and we would have got the winner.
"If we play like we did in the second half we can be back to where we were at the start of the season,'' Odemwingie was quoted as saying by BBC.
Odemwingie has now scored 5 goals in the English Premier League for eighth placed West Brom.
Latest News